EAST WINDSOR, NJ (MERCER)–The New Jersey State Police and the East Windsor Township Police Department are seeking the public's assistance with identifying a man who allegedly broke into three Sea Box freight storage containers and stole several items.
On Sunday, April 11, at approximately 10:00 a.m., the suspect cut the padlocks on three storage containers located in the township and removed a pallet of LED parking lot lights. The suspect also stole a Honda generator, two jumping jack power tools, a rotary laser, a concrete saw, two rolls of copper, a trash pump, an impact drill, and a plastic blower.
Prior to departing, the suspect removed a security camera from the scene and placed it in his vehicle while it was still recording. He then fled in a Ford van, pickup truck, or box truck with a circular-shaped sticker in the driver's side corner of the windshield.
Detectives with the State Police Forensic Imaging Unit completed a detailed sketch of the suspect based on surveillance images.
Anyone with information is asked to contact Detective McCandrew of the East Windsor Police Department at 609-448-5678, ext. 230 or email mccandrew@ewpd.com.
Anonymous tips are welcome.
---
---
Help MidJersey.news with a one-time donation
Help MidJersey.news with a monthly donation
Choose an amount
Or enter a custom amount
$
---
Your contribution is appreciated.
Your contribution is appreciated.
Donate
Donate monthly
April 21, 2021
TRENTON, NJ (MERCER)–Governor Phil Murphy today ordered that the U.S. and New Jersey flags remain at half-staff at all state buildings and facilities until sunset on the day of interment, consistent with federal law and directives, to honor the life and work of former Vice President Walter Mondale.
"In a remarkable career in public service that spanned more than a half-century, Walter Mondale brought good humor, dignity, kindness, and honesty to our politics – and most of that during times when our civil discourse sorely needed all four," said Governor Murphy. "Walter Mondale is no footnote in American history. He left an indelible mark. He single-handedly changed the role of the vice-presidency from that of merely president-in-waiting to one of presidential advisor and confidant. His choice of Geraldine Ferraro as his running mate in the 1984 presidential campaign signaled a watershed moment for women in national politics. In his honor, and in accordance with the directive by President Biden – who served alongside Senator Mondale – our flags will remain at half-staff through the late Vice-President's interment."
---
---
Help support MidJersey.news with a one-time donation
Support MidJersey.news with a monthly donation
Choose an amount
Or enter a custom amount
$
---
Your contribution is appreciated.
Your contribution is appreciated.
Donate
Donate monthly
April 21, 2021
TRENTON, NJ (MERCER)–Today, Governor Phil Murphy signed A5405, which will direct $10 million from the Coronavirus Relief Fund established under the Federal Coronavirus Aid, Relief, and Economic Security (CARES) Act to the New Jersey Department of Agriculture. This funding will be distributed to seven New Jersey food banks in order to continue providing families with food assistance during the pandemic.   
"Our food banks have been a critical resource for thousands of families impacted by the pandemic," said Governor Murphy. "Today's necessary funding will help organizations to continue supporting New Jerseyans to put food on the table for their families. I want to thank our Congressional Delegation for their commitment to secure this funding."
The funding will be distributed to the following organizations:
Community Food Bank of New Jersey, $5,200,000;  
The Food Bank of South Jersey, $1,500,000;  
Fulfill Monmouth & Ocean, $1,500,000;  
Mercer Street Friends Food Bank, $1,100,000;  
Norwescap, $300,000;  
Southern Regional Food Distribution Center, $300,000; and  
Farmers Against Hunger, $100,000. 
"Food banks carry out a crucial and valuable role in serving the food insecure for all communities throughout New Jersey," NJDA Secretary Douglas Fisher said. "This funding will help ensure access to meals and the necessary assistance for those who may find themselves in need of a helping hand during a time of stress."
"Food insecurity is a quiet crisis that has been made worse by the pandemic," said Senate President Steve Sweeney. "The economic fallout has made it tragically hard for a growing number of families to put food on their tables. No one in America should be allowed to go hungry and no family should be forced to live with the fear of not knowing where the next meal is coming from. These food banks are a lifeline for those in need during a time of difficult challenges."
"Over 1.2 million people in this state now suffer from food insecurity, a staggering number that has increased substantially because of COVID-19," said Senator Steven Oroho. "By lending a helping hand to large food banks, this law will help address the hunger crisis in New Jersey head-on."
"Far too many families are struggling to put food on the table right now because of the financial impact of COVID-19," said Speaker Craig Coughlin, Assemblywoman Angela Speight, and Assemblyman John Armato, in a joint statement. "Throughout this crisis, food banks have been providing critical support to community members in need – ensuring no one who seeks their help goes home hungry. Allocating funds to New Jersey's food banks will help these organizations continue their important mission of helping residents get through challenging times."
---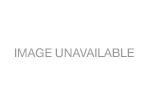 Save 30% INSTANTLY on SELECT Power Stop Brake Kits at AdvanceAutoParts.com! Offer valid 4/1-4/28 at shop.advanceautoparts.com. Expires 04/28/2021.
---
---